Connecting Strand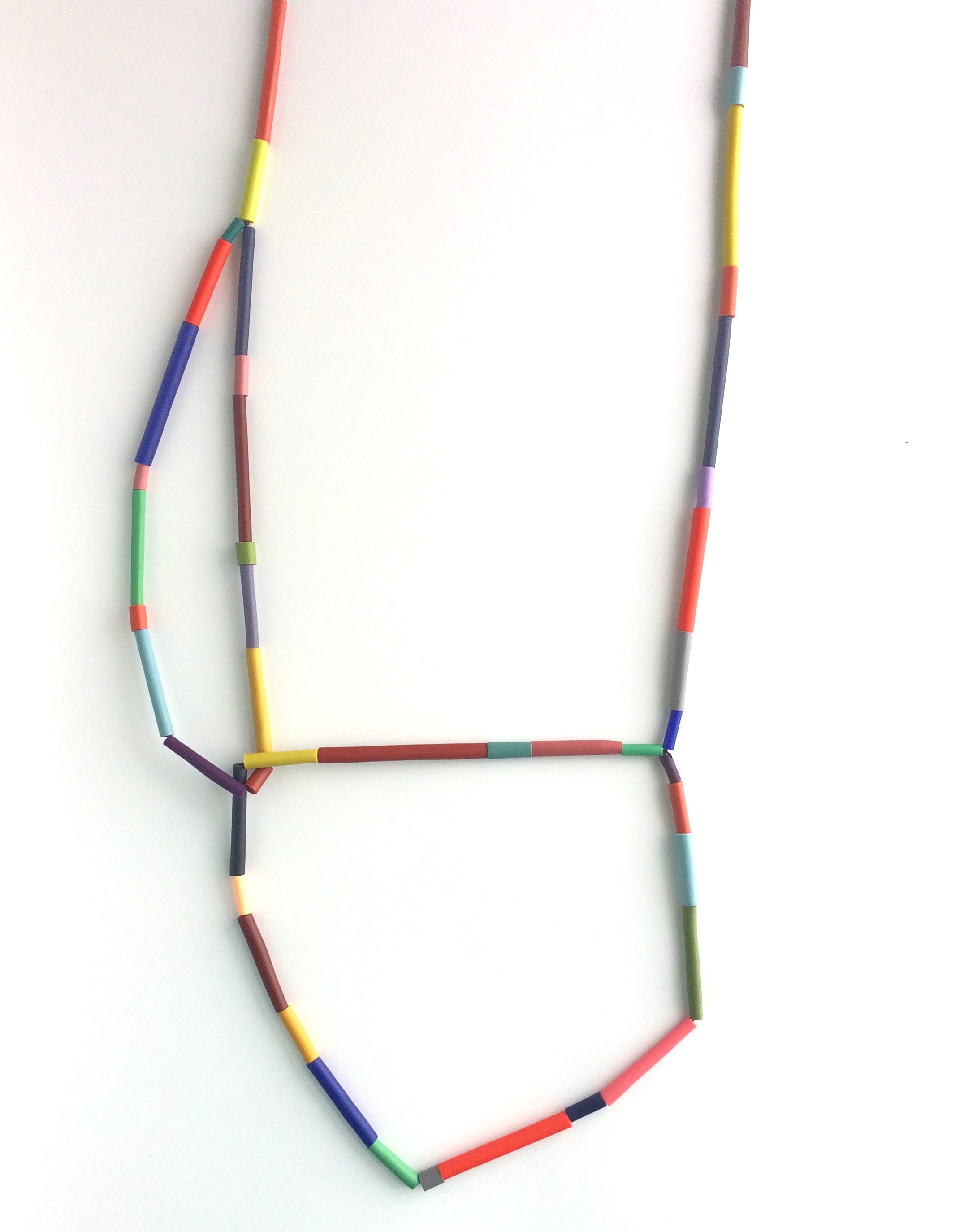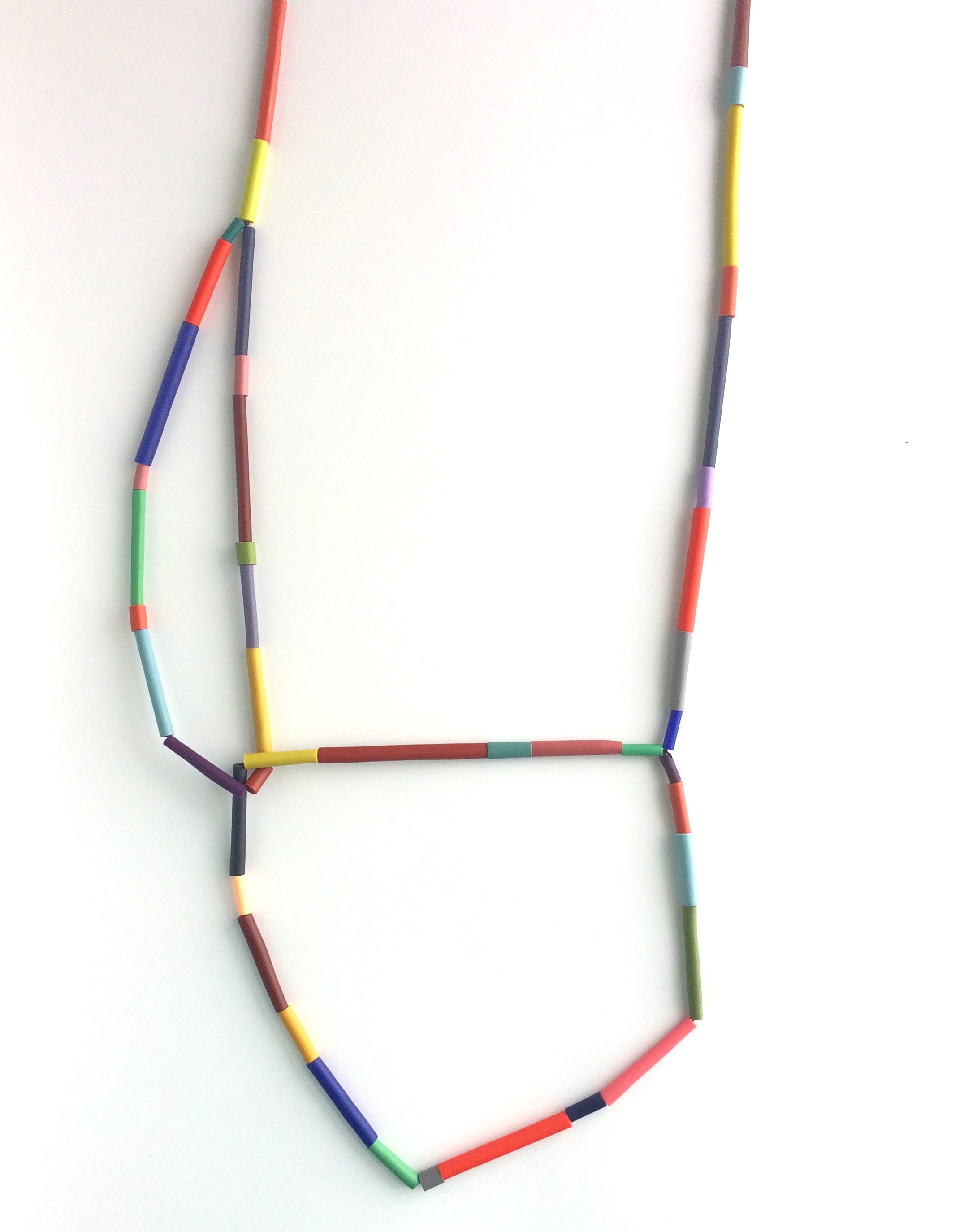 Connecting Strand
This brightly colored strand is actually two connected interlocking strands of sculpture to wear and the necklace takes on different shapes as it is moved around the neck, allowing the wearer to decide the form.
There is only one necklace shown in all of the photos here demonstrating how the necklace will change forms depend on how its worn.
Total length - approx. 40 inches.
Materials: polymer, nylon