Geometric necklace in Ocean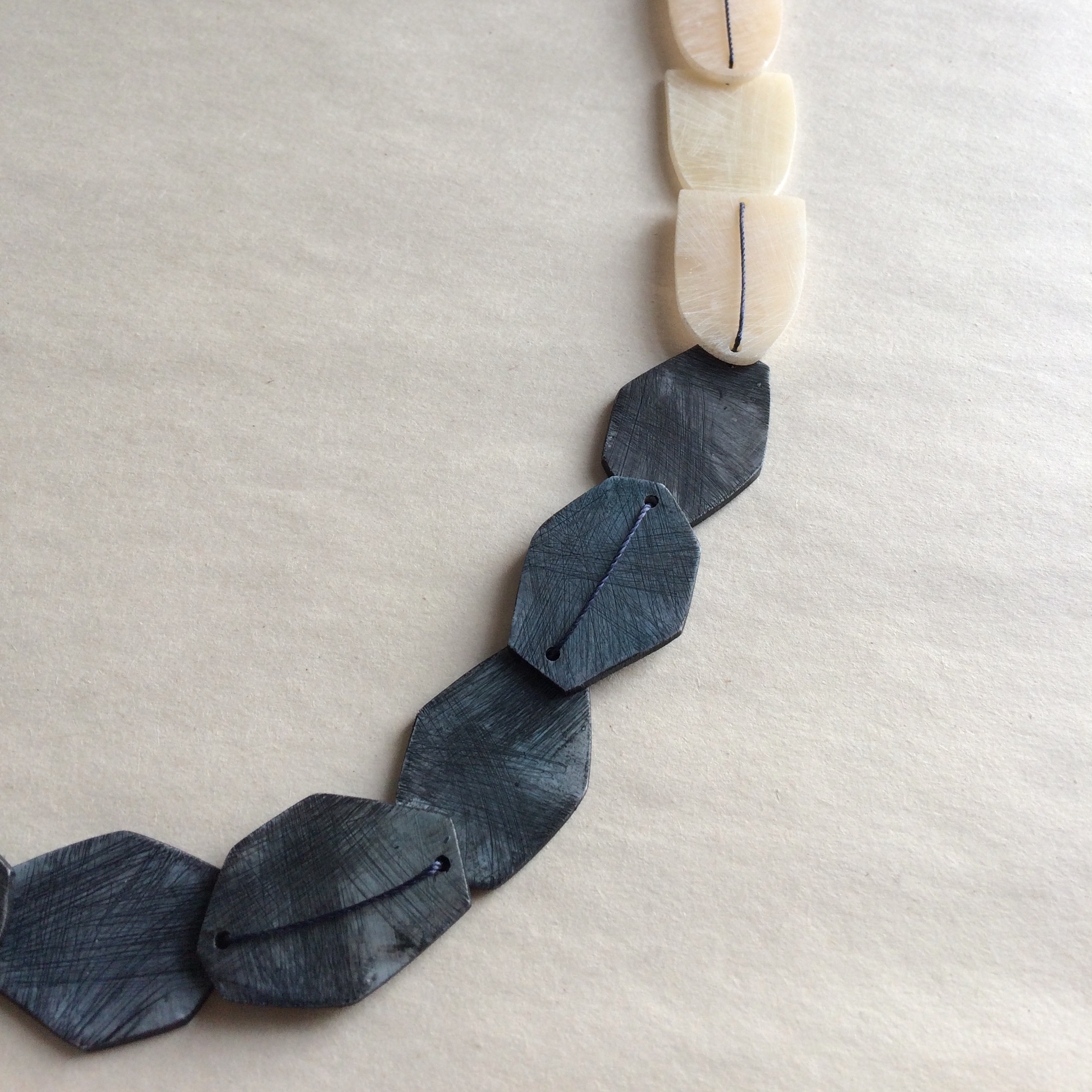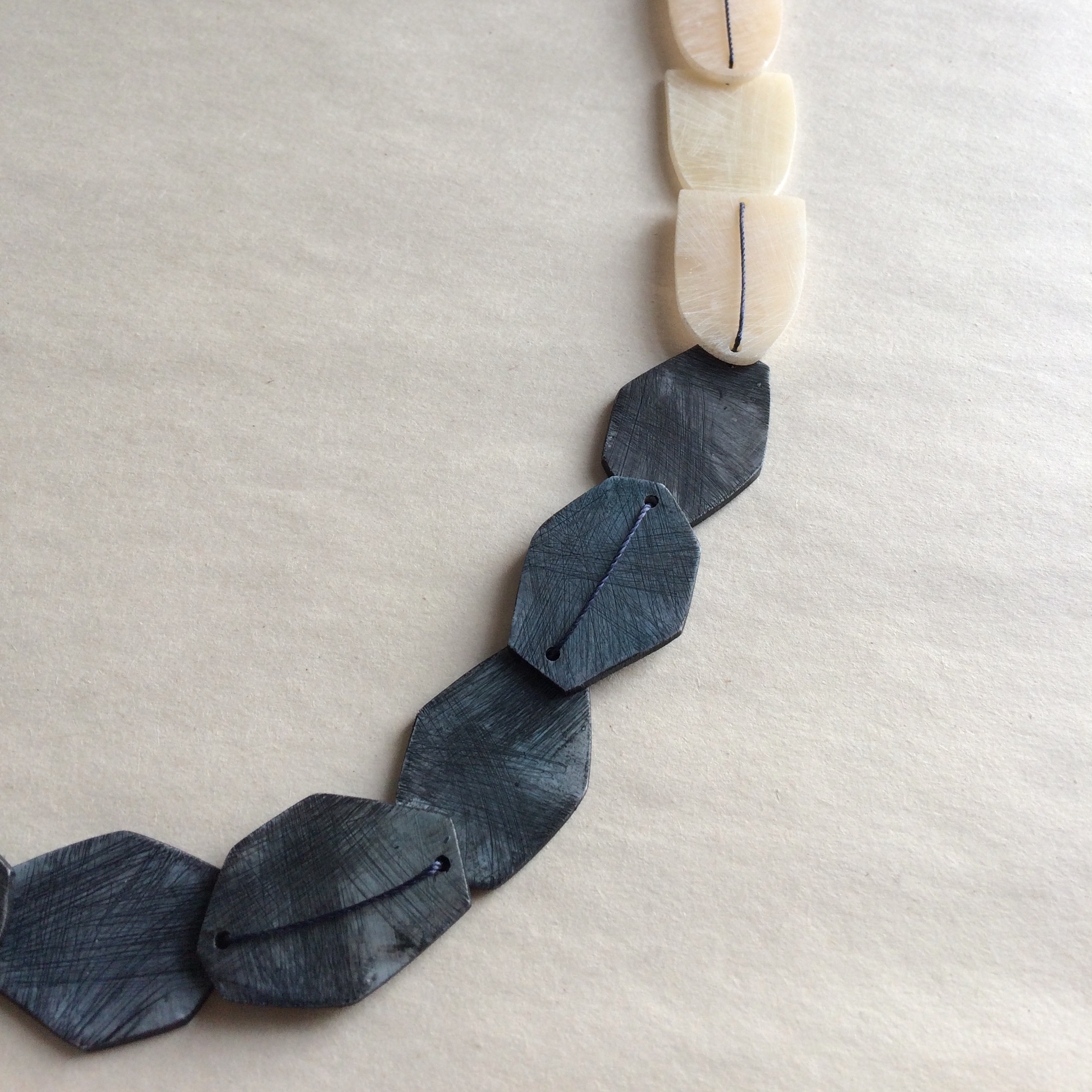 Geometric necklace in Ocean
This is a slightly smaller version of my Longest Year necklace with a colored, geometric focal point at the front. Here its available in Ocean blue.
Each component is hand cut, textured and painted.
With no clasp and flexible nylon cord this lightweight piece just slips over the head and is so comfortable to wear.
Total length is approximately 32 inches.
As with all handmade items, please allow for some slight variations.